%
80% of employees who participate in language training programs report feeling more engaged in their jobs.
%
Companies that invest in language training for their employees can experience a boost in revenue of up to 20%.
%
70% of business leaders believe that language skills are critical for business success, to expand into new markets and increase revenue.
Investing in English language training for your employees can be a powerful tool for achieving success in today's global market. Not only will it improve communication with clients, colleagues, and partners around the world, but it will also enhance collaboration and productivity among your team.
Plus, with a larger pool of global talent at your fingertips, you can negotiate deals more effectively, build meaningful relationships with international contacts, and expand your company's reach.
Investing in English language training is the right move to help your business reach its full potential.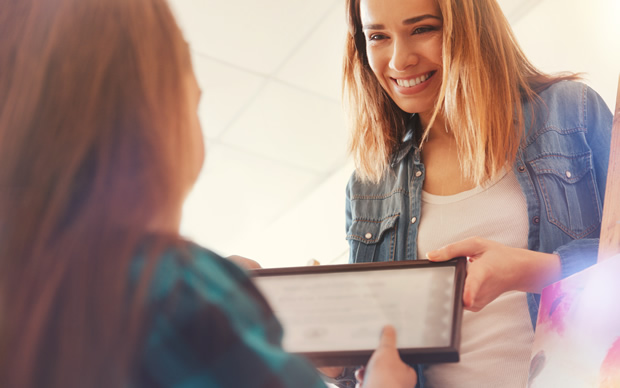 For our clients we are a trusted business partner who helps them identify their company's learning objectives and the most relevant course content, involving and stimulating their employees to achieve maximum return on investment.
We are focused on the real needs of your managers, executives and new talent and on the goals you want to achieve, without selling any pre-packaged solutions.
We offer personalized resources and a social & digital platform to foster continuous learning and progress, even outside the scheduled sessions.
Our certified Language coaches and Fierce® trainers accompany you on your journey, adjust the path where necessary and provide all the necessary tools for a measurable improvement of you and your teams' language skills and, consequently, an added value to your company.
The starting point of all the learning pathways we design is to provide your company with practical and concrete training that will be implementable immediately. Our courses will help your employees:
Boost

their confidence in dealing with any work situation, such as negotiations, sales pitches and TED-like presentations, including those more challenging situations such as giving feedback and performance evaluations.

Improve

their technical skills to carry out effective meetings in professional contexts in English, helping them to formulate the fundamental message, avoid ambiguity, get straight to the point and manage complex questions.

Optimise

their ability to manage meetings, video conferences and telephone communication, through experimenting with different real play simulations thus increasing their flexibility in applying the language they learn.

Manage

the most challenging situations in the world of work through clear and effective communication skills, like checking meaning, paraphrasing, summarising and through enhanced listening skills.
Client reviews
We are committed to providing high quality programmes.
Read some testimonials from our satisfied clients.
Interested in finding out everything we have to offer? Let's have a chat!
If you are looking for something specific regarding communication or language training that you are unable to find here, get in touch so we can discuss your needs.