"Never be afraid of the conversations you are having. Be afraid of the conversations you are not having."
Susan Scott, founder of Fierce®
How is your communication culture?
Is communication in your company setting unfocused, unproductive and ineffective? Are there certain employees who won't speak up or others who dominate meetings? Do your teams struggle with providing timely and open feedback?
We have extensive experience helping companies like yours to face your toughest business challenges. Through our workshops, your team will gain the confidence they need to turn all team meetings into dynamic think tanks, to give feedback easily and without conflict, and seek out opportunities for personal and professional growth.
Our range of Fierce® workshops, created by Susan Scott, the founder of FierceInc, focus on a broad range of real conversation techniques that encourage inclusion, active participation and insight-gaining from all members of your team!
Our trainers are certified and authorised Fierce® trainers, certified Neurolanguage® coaches, and ICF ACC and PCC certified coaches.
What are Fierce® Conversations?
Fierce® Conversations are the key to meaningful relationships and real growth. They require courage, vulnerability, and openness. They require us to step away from our comfort zone and into the unknown. But when we take the leap, the rewards are immense.
Fierce® Conversations are the bridge that connects us to our true selves, to our colleagues, and to our organisation. They are the foundation of real growth and meaningful relationships, both personal and professional.
Companies that embrace this concept will stand out from the rest and create a culture of trust and collaboration. When we open ourselves to Fierce® Conversations, we open ourselves to a world of possibility. So, let's start having Fierce® Conversations today and create a better tomorrow!
Our Fierce® workshops will help your team to......
Interested? Get in touch!
If you'd like to find out more about what benefits you can gain from our Fierce® workshops, get in touch to schedule a chat.
What topics are covered in Fierce® workshops?
Foundations of Fierce® Communication
Coaching Conversations
Team Conversations
Delegating
Negotiations
Feedback
Confrontations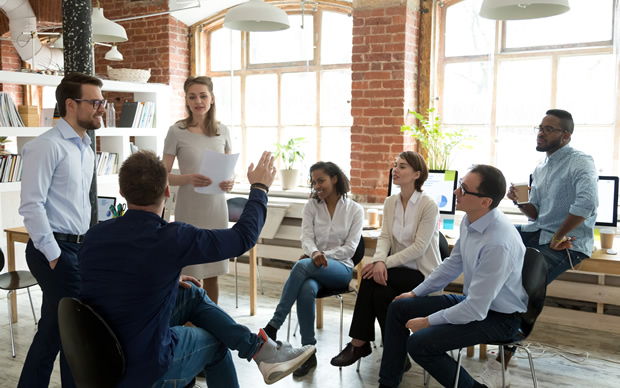 What do the Fierce® Workshops consist of?
Our workshops are designed with you, your needs and your context in mind, therefore all topics, content and approach will be adapted and tailored for your specific requirements.
Here is an example approach:
Why Us?
Why choose WorkinEnglish as your Fierce® Communications Workshop provider?
Interested in finding out everything we have to offer? Let's have a chat!
If you are looking for something specific regarding communication or language training that you are unable to find here, get in touch so we can discuss your needs.