Are you a professional teacher and passionate about your work?
Do you always want to keep up to date with industry standards?
Take the TrinityCertPT level 6 qualification with us!
Contact us to find out more
What is the Trinity CertPT qualification?
Who is the CertPT in Business English for?
It is designed for practising teachers who ideally have a foundation TEFL certification
The Trinity CertPT in Business English Fundamentals is for practising teachers who have little or no experience in Business English, but have minimum 2 years' General English teaching experience.
The Trinity CertPT in Business English Advanced is aimed at professional teachers who have at least 6 years' experience teaching Business English.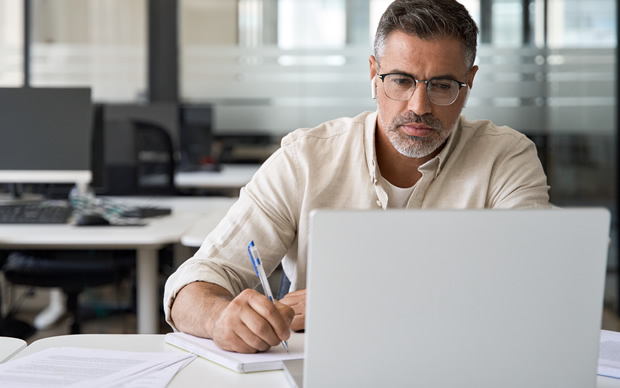 What will I get from this course?
During this course, you will:
learn numerous practical tools/approaches to use with your clients
strengthen your knowledge of relevant theoretical aspects and embed these in practical approaches
learn how to effectively evaluate and adapt existing resources to suit your clients
create new resources specifically tailored for them
collaborate & share knowledge with your peers through our platform
receive structured detailed feedback on each of your draft assignments
be supported by our trainers throughout the course
Why Us?
Why choose WorkinEnglish for Trinity CertPT in Business English?
Client reviews
We are committed to providing high quality programmes.
Read some testimonials from our satisfied clients.
Both the CertPT courses run over a period of 10 weeks and consist of:
pre-coursework of 10 hours

5 live online sessions of 3 hours with the trainers

5 sessions of 3 hours  of collaborative activities with peers

guided independent study, including draft & final versions of 4 written tasks
for a total of 100 study hours.
To receive the qualification, you will have to pass four written tasks:
Task#1: Evaluate a resource
Task#2: Adapt a resource
Task#3: Create a resource
Task#4: Reflect on the use of a resource
Save the Date: our next CertPT appointments
Entry Requirements
To be accepted onto the course, all applicants should have at least:
Hold an initial teacher training qualification (Trinity  CertTESOL, CELTA)
Be currently working as a teacher
Have at least 2 years of teaching experience
Have a CEFR level of B2 upwards